Masterclasses
---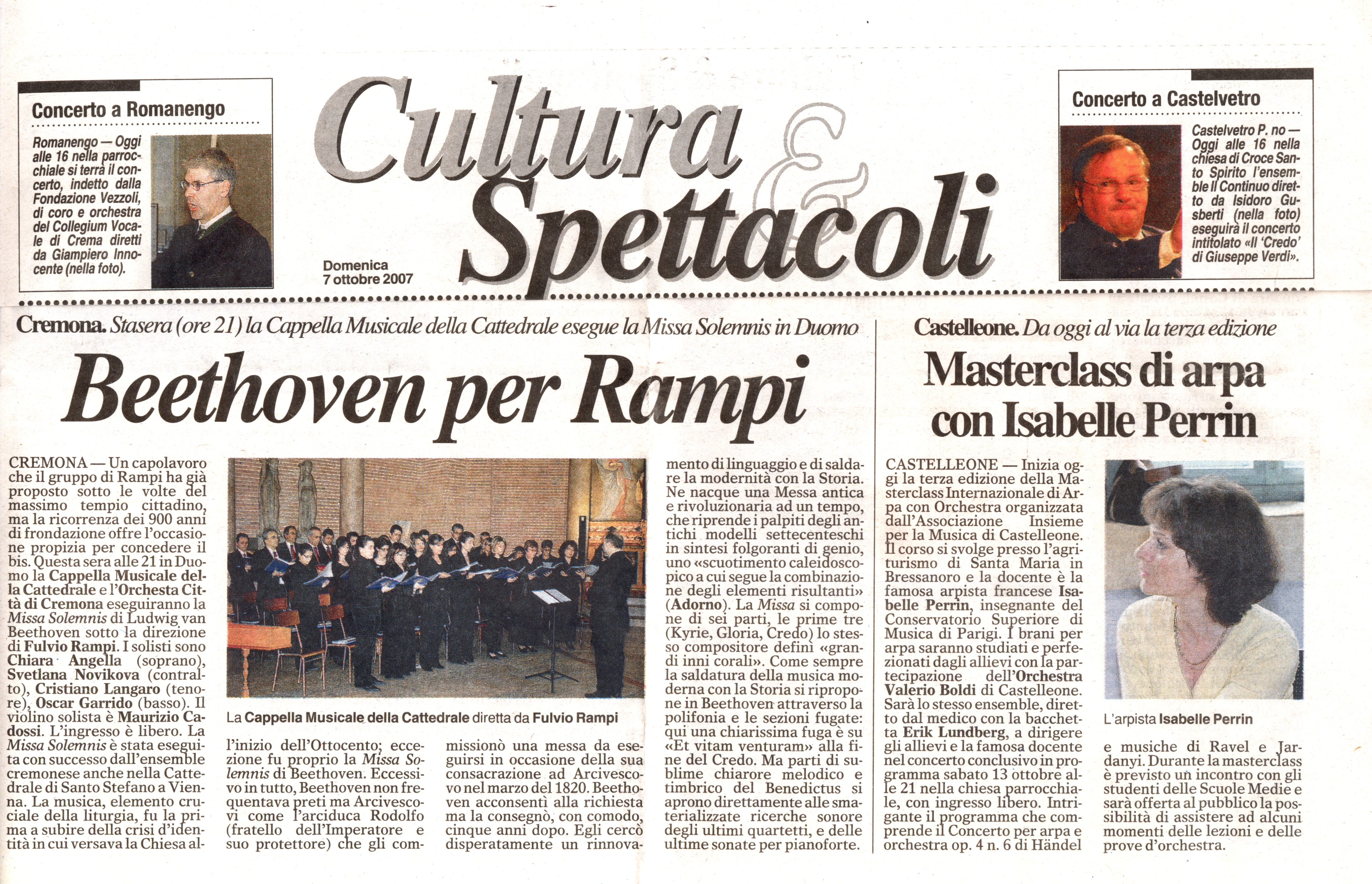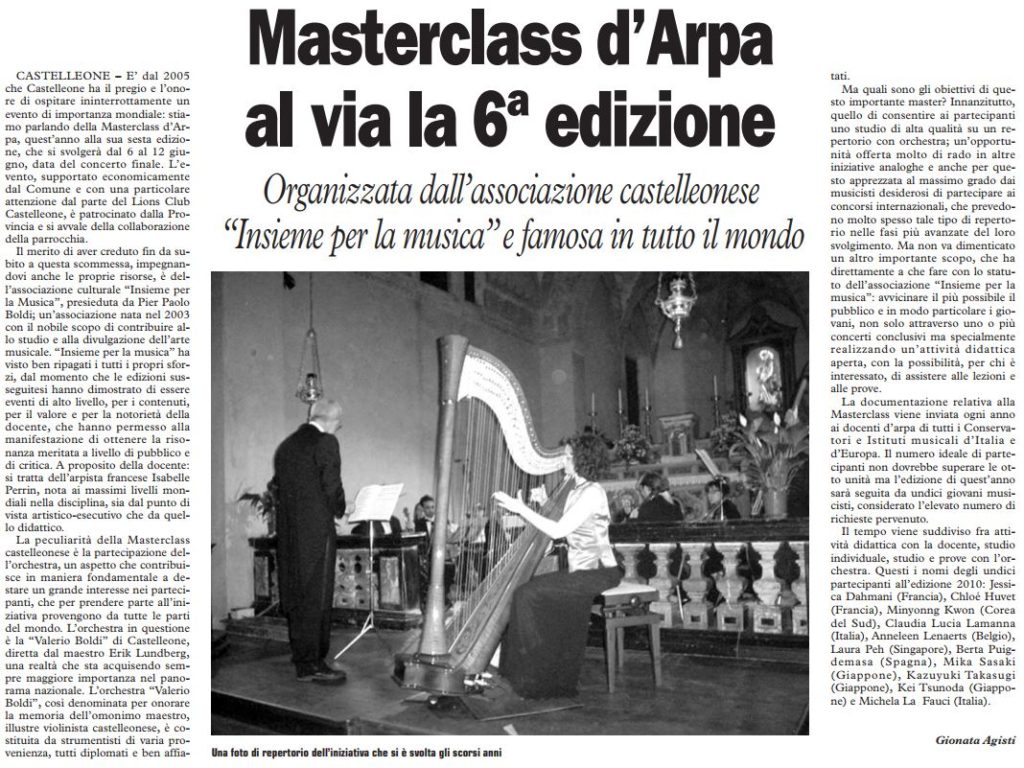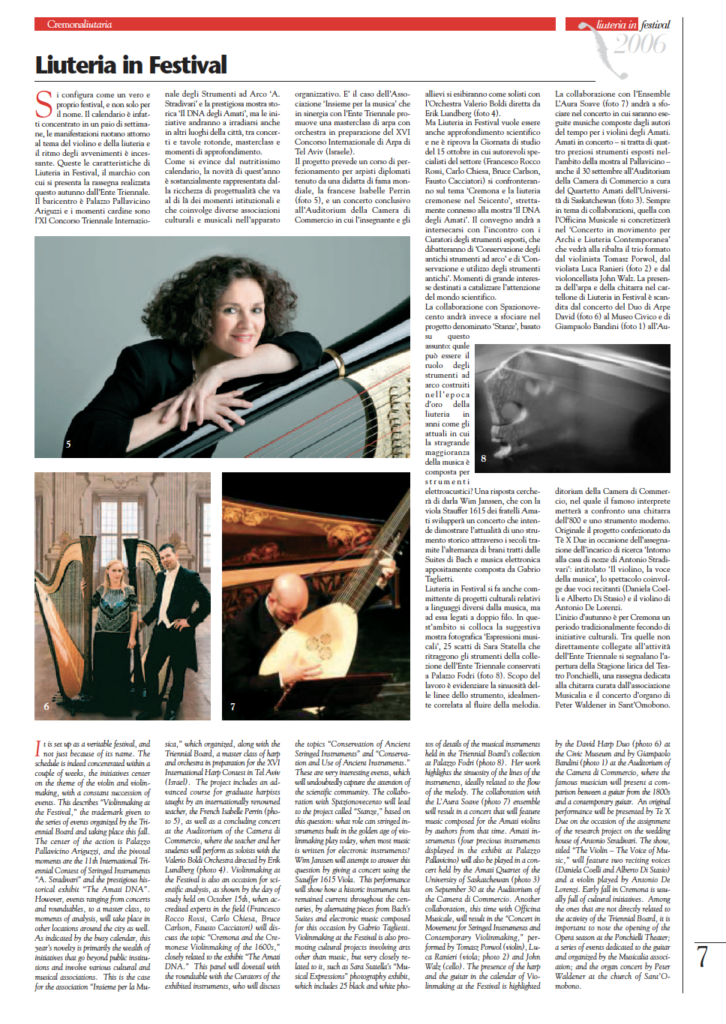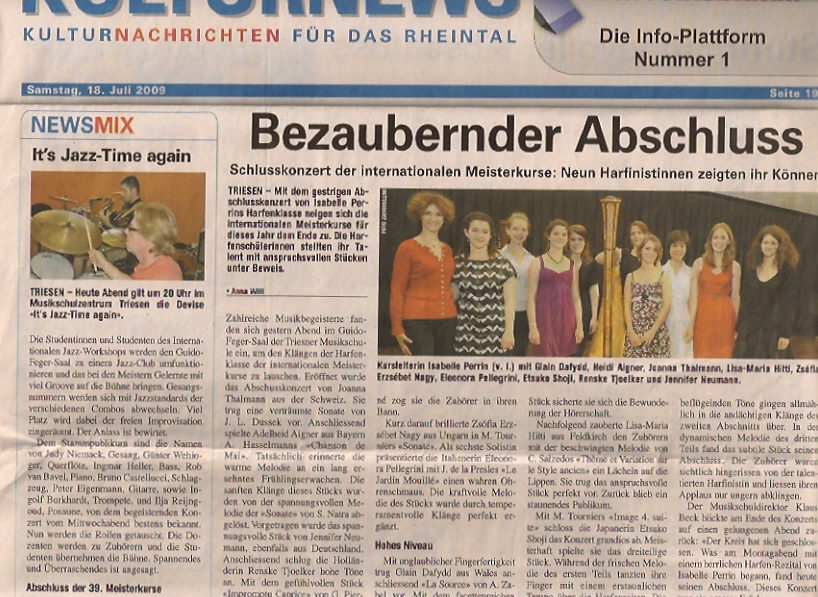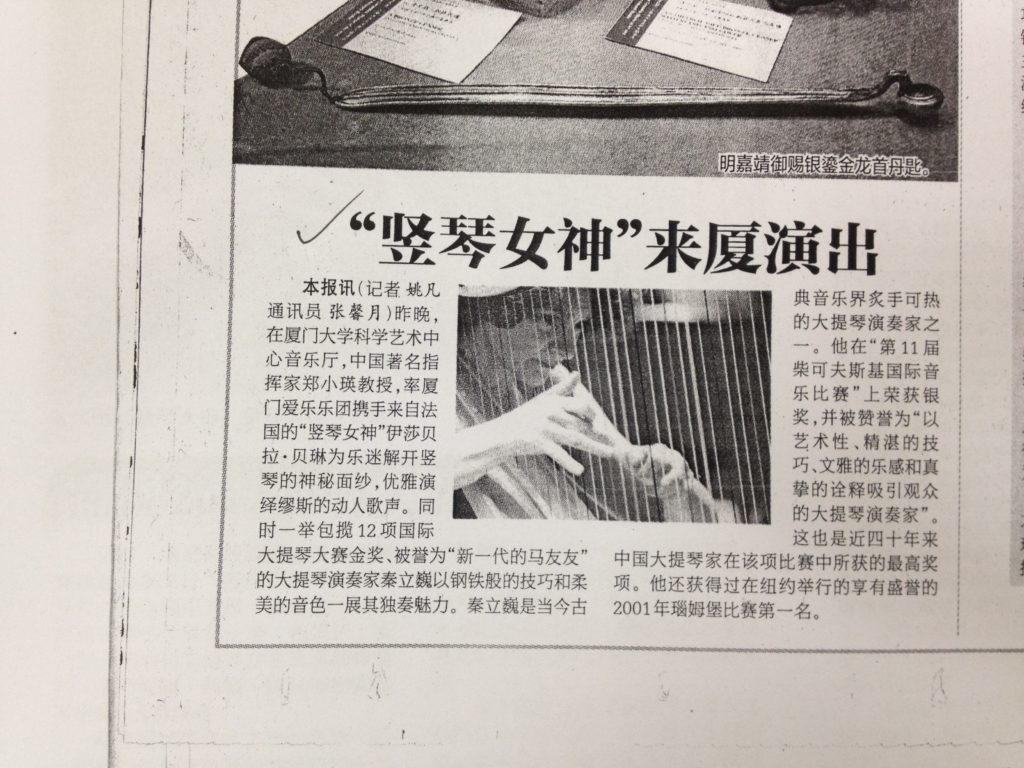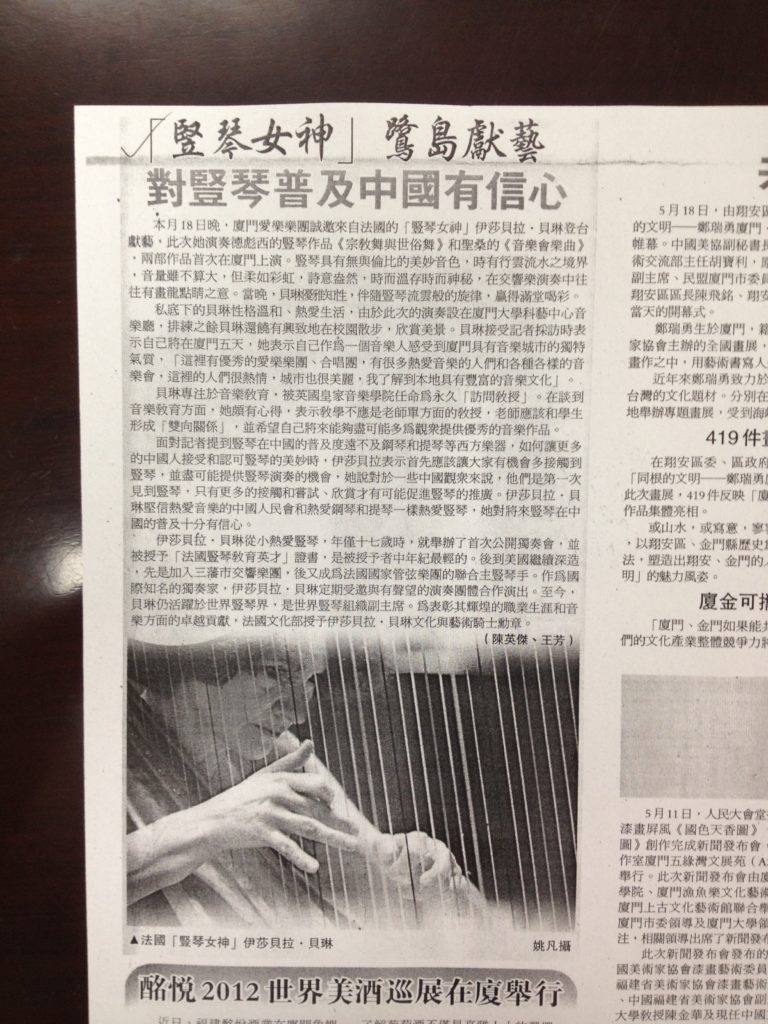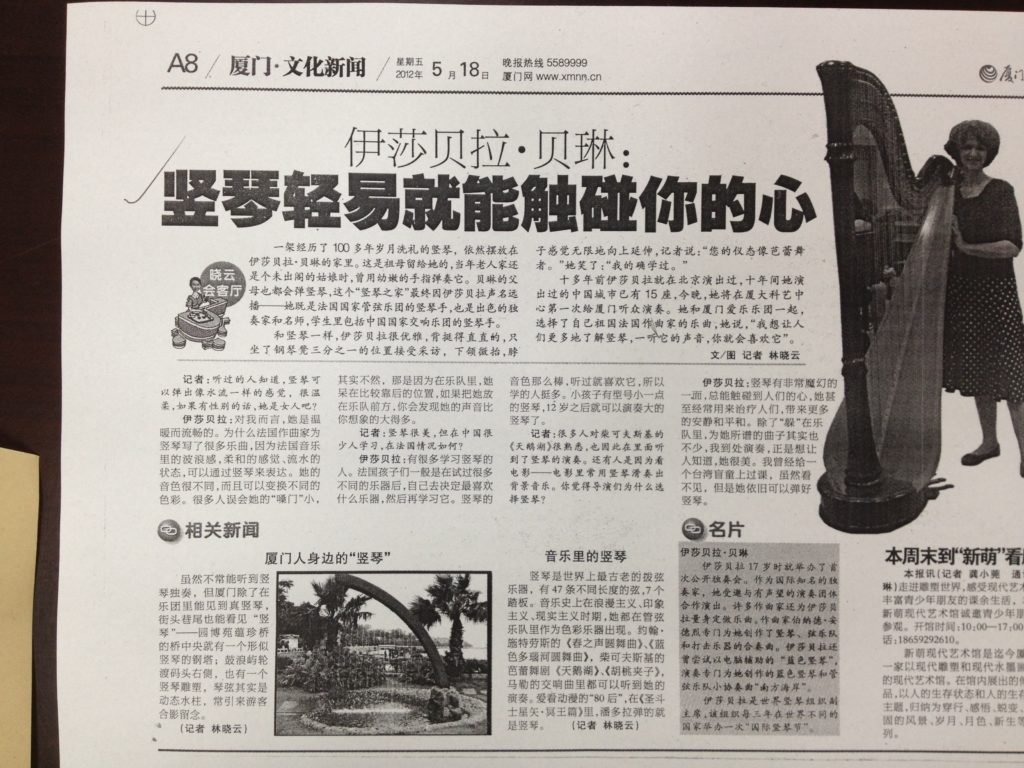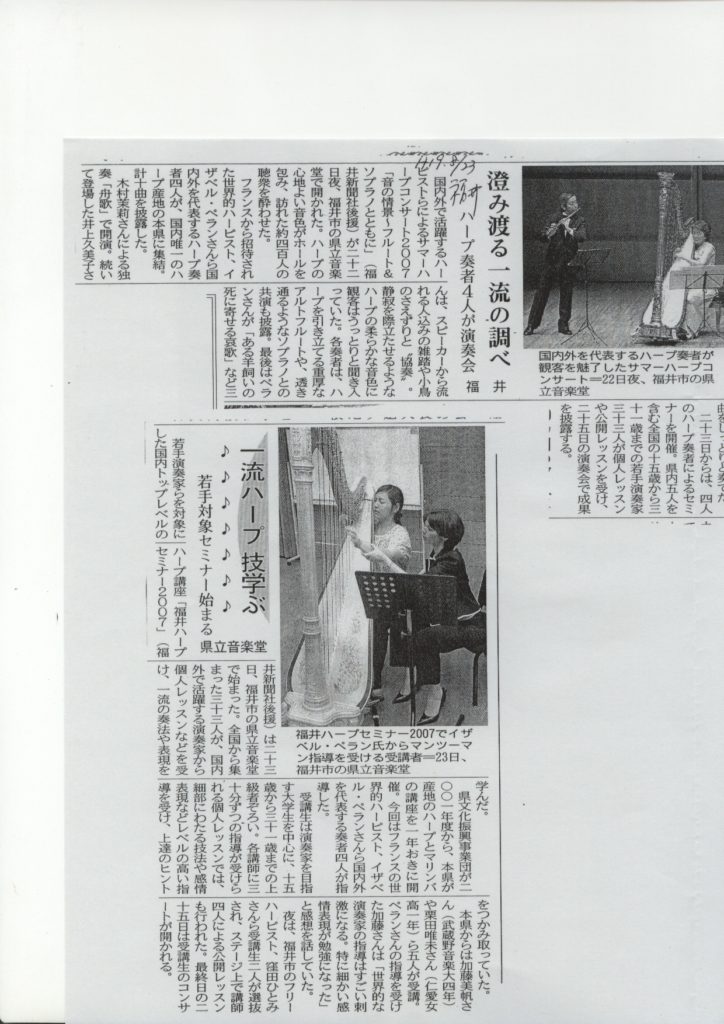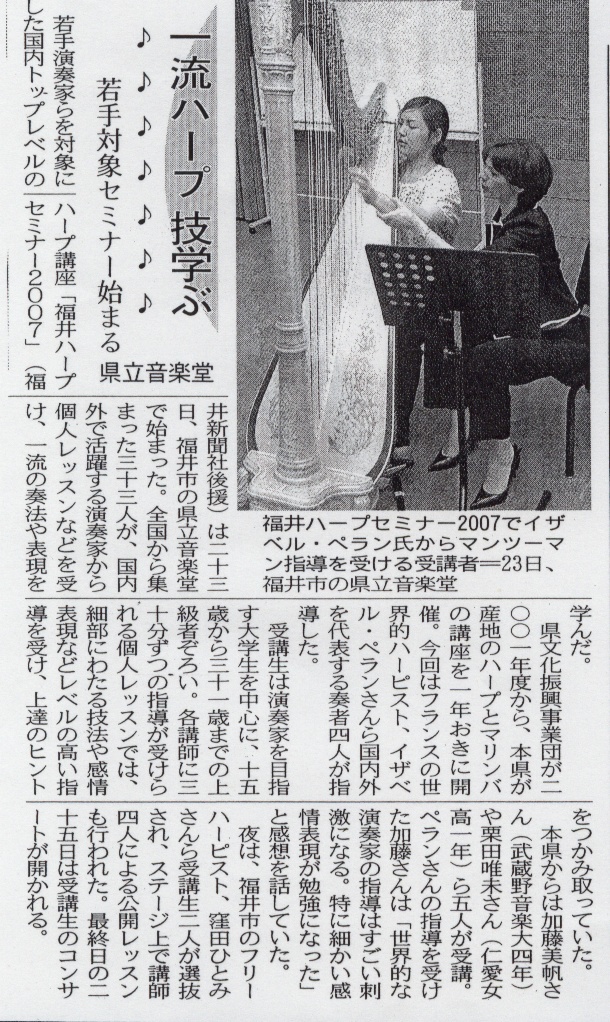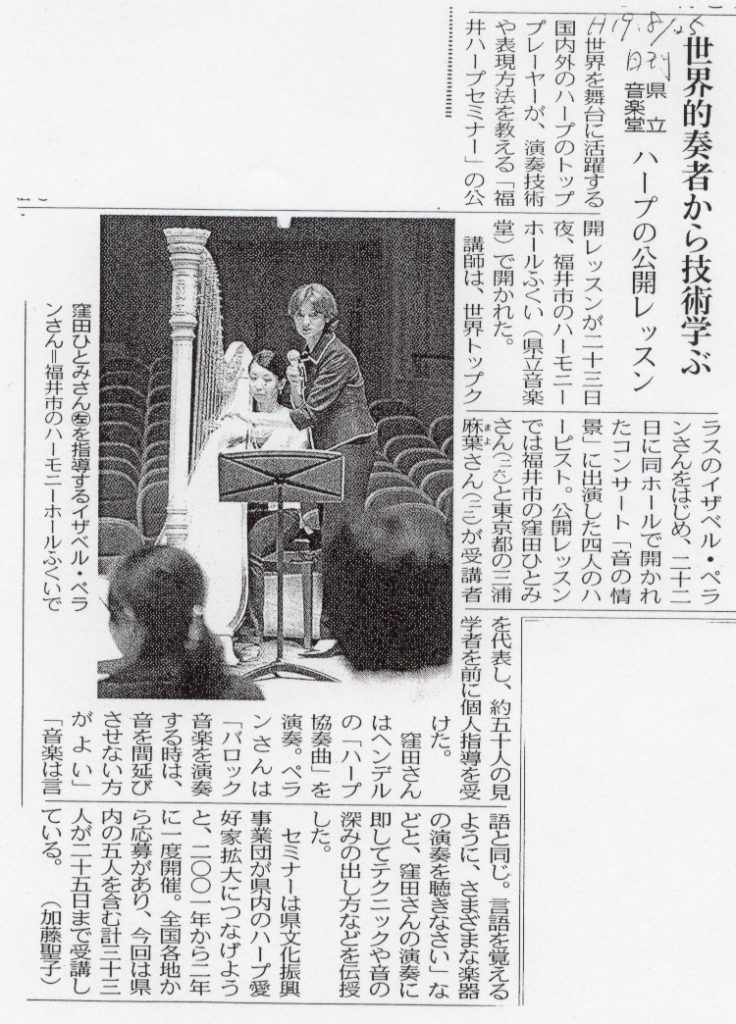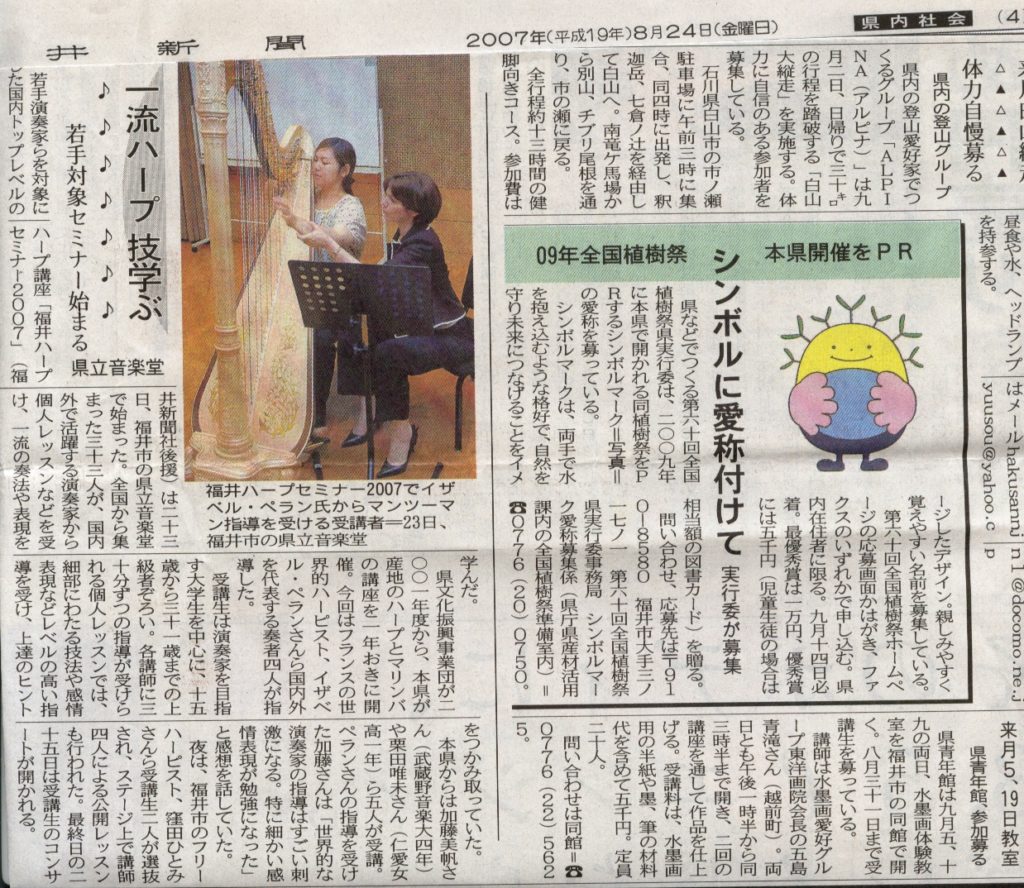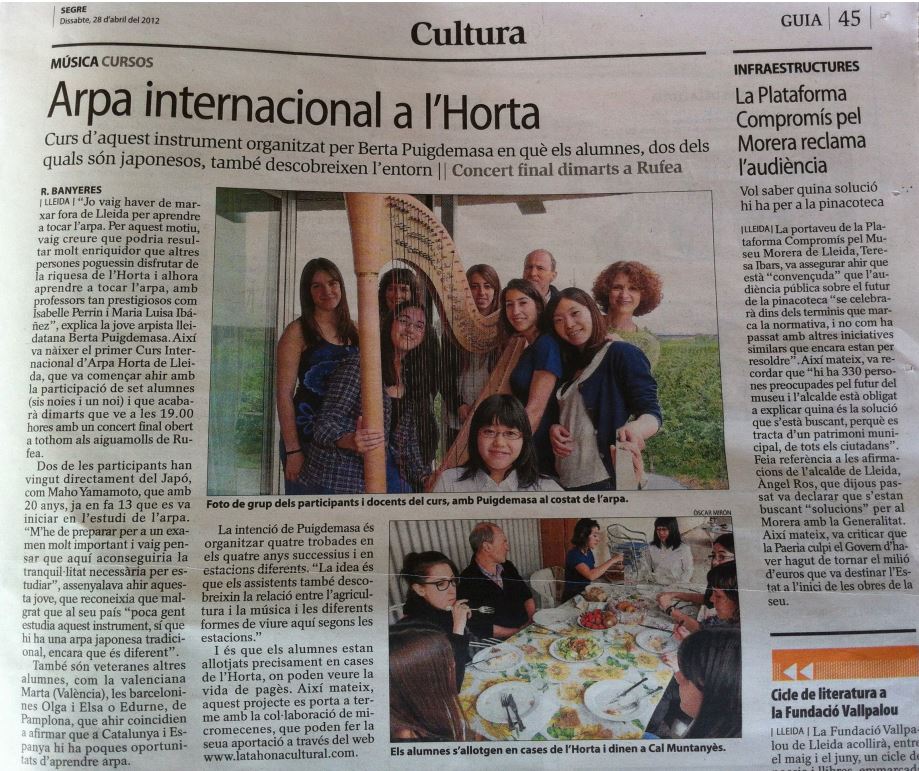 Isabelle Perrin – Celebrity Guest at HarpMasters 2009
An absolute exciting experience was to meet the HarpMasters 09 Celebrity Guest – Isabelle Perrin. We were treated to a wonderful concert, included masterpieces by Fauré, Debussy, Bach (arranged by Mme Perrin) and Andrès. It was very interesting to listen to her interpretation, I enjoyed every second of her performance!

The HarpMasters famous « Backstage talk  » afterwards was such a great source of information, advice and suggestions. From the very beginning Isabelle was giving us precious ideas to make us think and understand about harp matters (technique, sound, practice tips). It was so inspiring to listen to her and it was great that she could share her experience with such kindness and openness. It was a very important moment for me as a young harpist, and it helped me in many ways.
The next day, Isabelle Perrin gave a Celebrity Masterclass on French repertoire, generously sharing with us her rich experiences, giving us valuable advice. But first of all, she has encouraged us to aim to be a good musician!
I'll sure remember those special moments for ever and I'll always think of this great harpist who is able to move our hearts with her playing and in addition is a very generous, spontaneous and nice lady!

A million time « Merci » to Isabelle for this moving and enriching experience. Many thanks to Camac Harps for their generous sponsorship of this event and making it possible!

Chiara Pedrazzetti
Switzerland