Elzbieta Sikora
---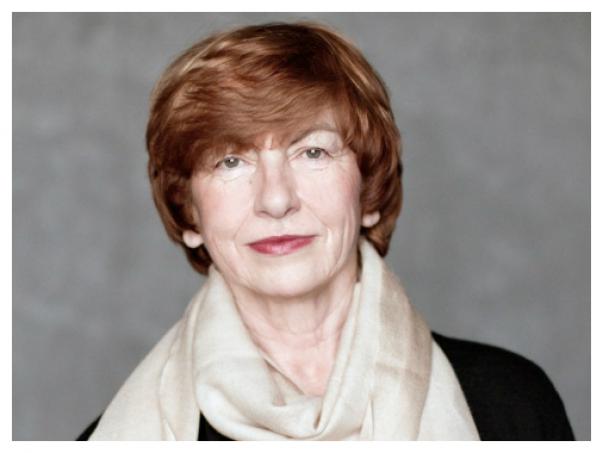 Compositeur d'origine polonaise. Vit à Paris depuis 1981. Etudes de composition à Varsovie, avec Tadeusz Baird et Zbigniew Rudzinski, et à Paris, musique électroacoustique avec Pierre Schaeffer et François Bayle, composition et analyse avec Betsy Jolas. Co-fondatrice, avec Wojciech Michniewski et Krzysztof Knittel du Groupe de Compositeurs KEW en 1973. Stages d'informatique musicale à Paris, à l'IRCAM et aux USA, Stanford, au CCRMA. Bourses du Gouvernement Français, de la Ville de Mannheim, de la Fondation Kosciuszko. Prix aux concours de composition à Varsovie, Dresden, Mannheim, Bourges. Deux Prix de la SACEM en 1994. Prix « Nouveau Talent Musique » de la SACD en 1996. Participations à de nombreux Festivals de musique contemporaine.
Elzbieta Sikora a reçu en 1997 la Croix de Chevalier de l'Ordre du Mérite de la République Polonaise et en 2000 Künstlerinnenpreis de la Ville de Heidelberg. Mention Spéciale de l'Académie du Disque Lyrique 2003, Paris. Elle a été nommé Chevalier dans l'Ordre des Arts et des Lettres en 2004. De 1985 à 2008 elle est professeur de la composition électroacoustique au Conservatoire Gabriel Fauré et à l'EESI d'Angoulême. Elle vient d'être nommé je directeur artistique du festival Musica Electronica Nova à Wroclaw, 14-22 mai 2011, Pologne. Les œuvres d'Elzbieta Sikora publiées chez PWM, Chant du Monde et Stoklosa Editions sont jouée partout dans le monde.
Comments on South Shore Elzbieta Sikora – South Shore, Concertino in 3 movements for Electric Blue Harp. Commissioned by Camac France along with Helga Storck, for the 2nd Katowice Harp Festival 2008. Was premiered in Katowice, Poland, on May 17th 2008 with Isabelle Perrin, harp and the New Music Orchestra conducted by Szymon Bywalec. Isabelle Perrin performed for the 2nd time on April 18th 2009, at the Contemporary Music Festival of Gdansk, with the Poland Polish Baltic Philharmonic Orchestra conducted by Jerzy Maksymiuk.
"It has been for me a wonder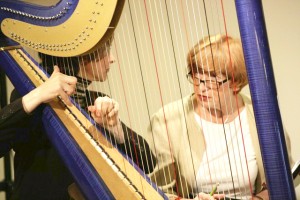 ful pleasure to experience this new instrument to me, the electric blue harp. After working quite a lot with Elzbieta Sikora, the composer, to get the best out of the instrument and its effects, I had then to work a lot on my own to learn the piece (as we always have to do for any piece!). Getting to the first rehearsal with the orchestra AND the computer was a totally different approach and I really had to look at it as a double concerto for harp and computer. I think the piece is tremendously beautiful and Elzbieta knows so well how to dialogue between the harp and the orchestra, quite a large one, but never covering the harp. Of course, the amplification is helping it also! I do hope that myself and many other harpists will play that piece which is so wonderful to show all the expressivity in many different ways of the Blue Harp and I thank very much Jakez François and Helga Storck for giving me the opportunity of this great experience."
Concertino for harp and orchestra (2008) publisher: PWM duration: 20' This work was commissioned by the Polish Harp Society and Francois Jakez, CAMAC, France. It comprises three movements played without break. The first part, Allegretto, where the musical material of the whole piece is exposed, includes the colourful play between harp and orchestra. This is initiated by the solo instrument's short two-note motive, which evolves progressively. At the beginning the orchestra adds only some coloured shadows to the harp, becoming soon the strong partner of the musical dialog. In the second movement, Lento possibile, the soloist quietly exposes different ways of producing sounds. The third part, Vivo, shows all the virtuosity of the solo instrument. The rhythm is here the most important factor. The live transformation of the harp's sound, thanks to the amplification system of the blue harp, adds complex layers to the instrumental sound, enhances its colour and replaces it in time and space. The title of the piece refers to Lake Michigan on whose shores I wrote this score, when in residence at the University of Chicago. South shore is dedicated to Helga Stork and Isabelle Perrin. The first performance took place in May 2008 at the Katowice II International Harp Festival with Isabelle Perrin, harp, the New Music Orchestra and Szymon Bywalec, conductor. Live transformations Marcin Wierzbicki and Elżbieta Sikora. Elżbieta Sikora
http://www.elzbietasikora.com
http://fr.wikipedia.org/wiki/Elżbieta_Sikora