Bernard Andrès
---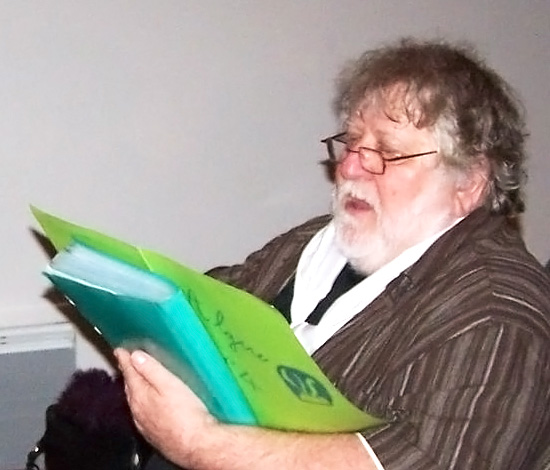 BERNARD ANDRÈS
French harpist and composer, Bernard Andrès was born in Belfort in 1941. Following his elder sister, he began his musical education at the age of five with the piano, which he continued to play throughout his life. At eight, he taught himself to compose. When he was 19 years old, Andres discovered the harp. After a year of studies at the Besançon Conservatory, and two at the Strasbourg Conservatory under Madame Meyer, Andrès entered the Paris National Conservatory under the instruction of Jacqueline Borot. He also studied with Micheline Kahn. In 1966, he received the first prize for harp, with special mention from the jury, and then went on to serve as principal harpist for the Air Force Army Orchestra and the Symphonic Orchestra of Ile de France.From 1969 until his retirement in 2005,
After this "safe" beginning of an orchestral career, composing, with its mysteries and problems waiting to be resolved, continued to haunt him. "Narthex" and "Parvis" quickly won audiences over. "Anamorphoses", "Acalephes", and "Elegy for the death of a shepherd" also use modern effects while adding magnificent melodic and modal tension.
Andrès admits to having very few influences. He hopes his music will be seen as a continuation of the French tradition, with all its splendid restraint and mellifluous poetry. He is above all a melodic composer. The guiding thread of all of his works, be they classical in nature or more influenced by contemporary music, is melody, that fabulous expression of human voice that weeps, despairs, rejoices in beauty, or exhales and exults in divine trembling.
Bernard Andrès works with traditional music and contemporary exploration. He sees the future in this very co-operation, rather than in the opposition of these two elements, and he does not like to stay with the same ideas for long. The diversity and seemingly surprising stylistic incongruity apparent in his music are therefore not surprising. And yet, "Spices", "Duke", "The Gimblette", and "The Preludes" are all delectable invitations to dream.
As an instructor, Bernard Andrès influenced a whole generation of harpists. But it is above all his compositions that have earned him notoriety. Andrès does not confine himself to composing only for the harp. He has written for orchestra, for different chamber music ensembles. A prolific composer, Andrès has over 60 edited works to his name. His talent has also been recognized through prizes in many composition competitions.
Currently, Bernard Andrès dedicates himself primarily to composition and to publishing his works. He strongly believes in passing on a personal vision of his own compositions and provides masterclasses throughout the world, as well as participating in competition juries.
" It Was While Hearing My Piece" chapels "on the radio That I Discovered Isabelle Perrin My wife and I found their interpretation to be very successful Afterwards, we had the chance to meet her and more importantly, and I strongly instructed Isabelle to accept the post of harp professor at the Nantes Regional Conservatory and as principal harpist of the Pays de la Loire Orchestra, after her success at the Juilliard School, which is what she did it at Radio France , and It was always an enormous pleasure to run into the halls or radio studios Where her kindness and smile illuminated Many times. Together, hydrangea Editions and I have a CD dedicated to my solo harp music. Since Then,And I can only rejoice in that. " Bernard Andrès